Many perfectly competent, free SEO tools are available to publishers and SEOs. Conducting research, analyzing data, validating code, and performing other large-scale SEO site audit procedures requires technology. Although the good news is that you don't have to hurt your bank balance to use these technologies. However, many of these free programs offer the same functionality and data sources as their premium counterparts. This shows that when your needs outgrow the free version, you can simply upgrade to the premium versions to continue your success path.
Besides this, you should look at these free SEO tools and begin your journey. The usage and refinement of the free SEO tools are consistently improving for better website performance. You must focus on understanding how to effectively use and get benefits from the tools given below. And it will help you understand their power. Besides this, there is nothing like a surprise Google algorithms updates to make you feel perplexed and worried. Therefore, Google waits until you set the entire website before launching any update that can cause your work obsolete.
Although it is still a riddle how the search engine calculates which content will appear first. In addition, numerous SEO audit tools exist in which some ask for payments, and others do not. However, these tools can assist you in viewing your website performance.
You may increase your position and relevancy for your target keywords by viewing your website through the eyes of Google, although these tools are free. Still, a premium version with more features may be available with several benefits. We've broken down some of the most valuable features of the free SEO for your website audit.
Some free SEO tools for site audit
Sitemap validator a free SEO tool
Sitemap validator is a free SEO tool that uses for website audits. Your sitemap contains all URLs listed on your website that you want to get indexed by Google. However, you don't need to send to any search engine a sitemap of your website. Search engines use crawlers to identify each URL by navigating your website and indexing them. In addition, developing a sitemap offers you total control over the URLs index process. This tool and technique may assist you to identify which URLs the search engine should index. In addition, you can use it simply and implement it in your SEO.
However, it depends on which tool you are using; for instance, you may require to provide a URL or upload an XML file to your website sitemap. Besides this, Google can index the URLs present in the sitemap if you get a clean report containing no problems. It is safe to submit a sitemap to any search engine. Moreover, you must know how to fix errors in your sitemap to get effective results.
Video comparison of webpage test
Marketers use the GT matrix and Pingdom speed test to check the performance of the website. But video comparison tool of webpagetest, you can check your and your competitor's website and make a slow-motion video. It will help you understand how your website and rival's website are loading. This strategy is easy to use. You just need to visit the website https://www.webpagetest.org/video/ and follow the process accordingly. Furthermore, you can diagnose issues within your website.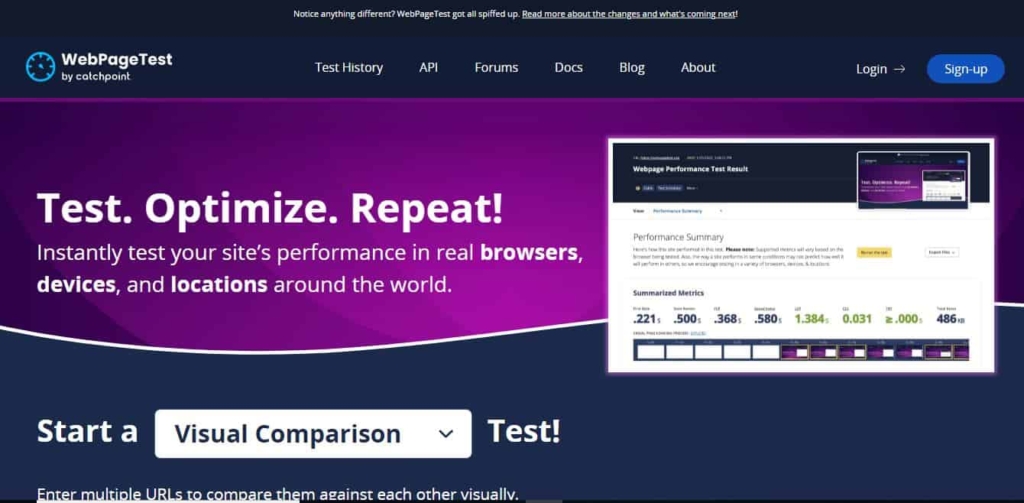 Webpagetest is the most effective and one of the best free SEO tools that help in monitoring a page loading time. In addition, it gives additionally difficult data, but you can optimize it effectively. In order to do this, your site should be secure and fast because it can impact the loading time. Ultimately, the ranking will negatively affect what is given by Google to your website.
Advance robots.txt tester
The main work of the robots.txt file is to communicate Google search engine the URLs that a crawler can access. It helps avoid overloading your website with requests. In addition, it uses to control crawler traffic on a website and keep a file off search engines. To understand its benefits, you primarily need to understand how a search engine crawls sites. For instance, search engines have a crawl budget that explains the amount for a specific website crawling.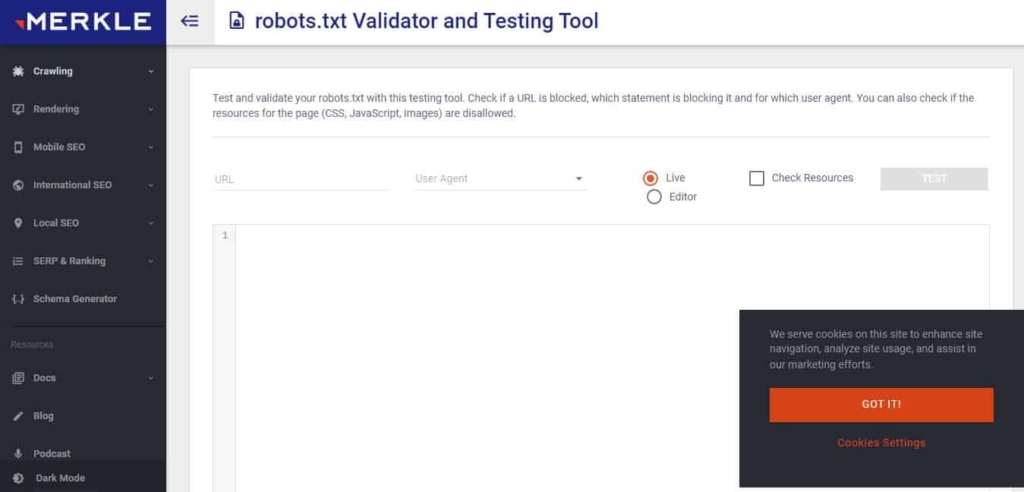 Google calculates this budget on the basis of crawl demand and rate limit. But if Google notices site crawling slows down the URLs and influences user experience, it will slow the crawler's rate. And so, it will directly impact your site reviews. That means if you add new content to your web page, the search engine will probably not view it as quickly as before. Ultimately, your SEO will hurt, and you may lose traffic to your website.
Bulk http status checker tool
Primarily, you need to understand your web page's Http Status Code. Within seconds, you'll know whether the page is not found, moved, rerouted, healthy, or if you are getting a wrong answer from the server. Besides this, the status codes report is available in.xls and.csv formats. The investigator does not need to look at just one website when making an internet inquiry in any circumstances. It makes sense to run information inquiries in bulk when more than 20 domains are involved. In addition, it provides a simple approach to obtaining critical information about all domains with only one query. When examining and assessing a website, there is much information to consider. Furthermore, some tools allow you to query a more significant number of domains at once.
For the website, the HTTP Status Code Checker checks the following;
Possible redirect location
Status code
Redirect chain
Response header
Quick content ideas
This free SEO tool will quickly provide new content ideas from different websites. It serves the purpose, and you just need to visit soovle.com and complete your search. In addition, it will collect information from Wikipedia, Google, Amazon.com, Answers.com, YouTube, Bing, and Yahoo. In this, you just need to search your ideas, and you will get relevant and most creative answers. However, this tool does not provide customization and export option. As an e commerce business owner, you may be unfamiliar with the concept of content creation. Perhaps someone has told you about the advantages of content creation. Furthermore, you followed their advice and tried it for a bit.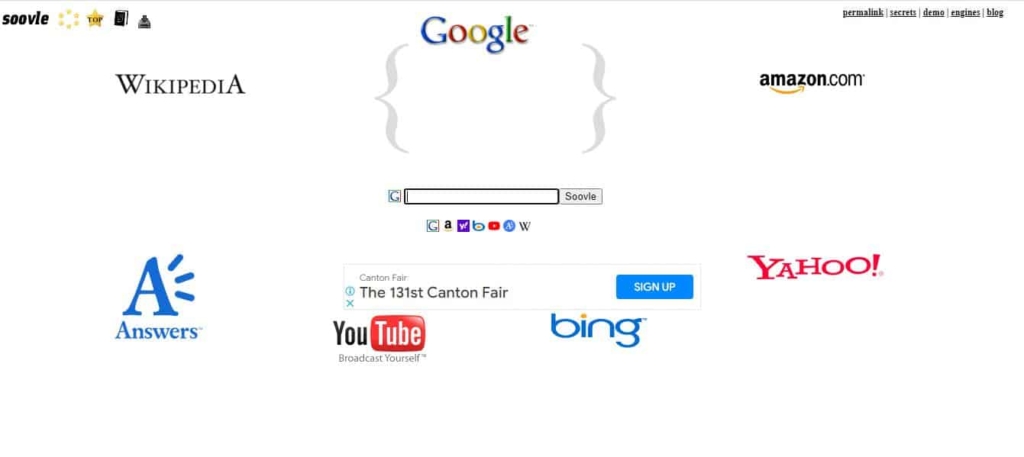 When consumers view a new article, you've published or received an email from you about a new product or a deal. Ultimately, they know they've found an online store they can trust. Furthermore, at Flight Media, you had a hundred visits per month when you initially start publishing content. You consistently deliver podcasts, images, videos, or articles for your web page. Therefore, the various kinds of content will begin to draw readers, visitors, and viewers.
OG tag debugger a free SEO tool
This free SEO tool is introduced by Facebook, which means Open Group tag debugger. To implement this strategy in your website audit, you need to open the link https://developers.facebook.com/tools/debug/. Furthermore, you just need to insert your URLs in the text box and press the Debug button. Then Facebook will provide a link preview along with additional information about your URL. OG tag tells that individuals are more likely to view and share material with proper OG tags. Ultimately it increases social media traffic to your content and web page.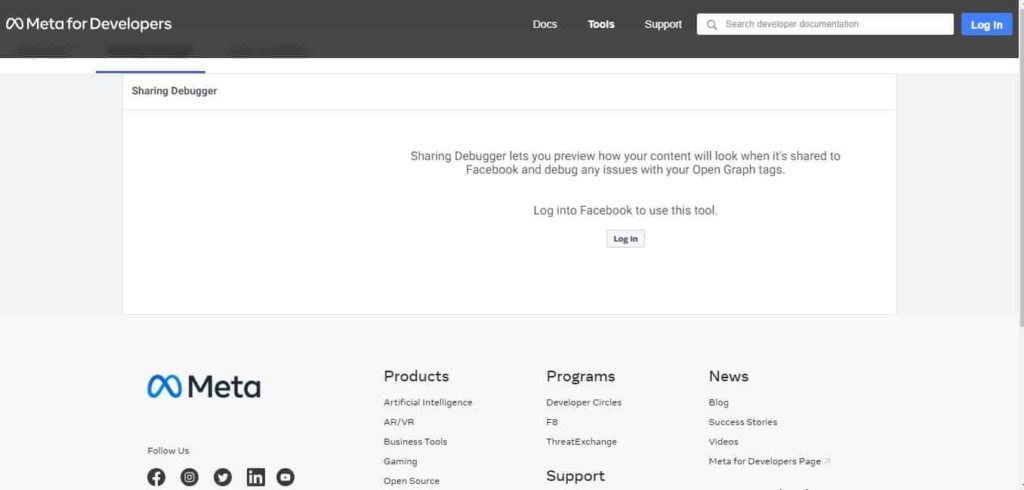 There are three aspects that work behind this strategy. The first is that they make the material more visible in social media streams. Additionally, the second is that they inform consumers about the material at a glance. Finally, they assist Facebook in determining the content nature that can aid in increasing your brand's visibility by search.
Comprehensive website test extension
The final free SEO tool is a Chrome extension that can aid in debugging your website. You need to download Chrome web developer to your system or laptop to implement this strategy. After completely installing, open the page that you want to debug. Then click on the extension icon, and now you can test your website look. You can test various things and can check your website performance. When testing online applications, software testers are frequently confronted with new obstacles and must adapt to their surroundings. Agile approaches necessitate test engineers sharing quick findings on many use cases. There is also a lack of time to automate or use the automation suite.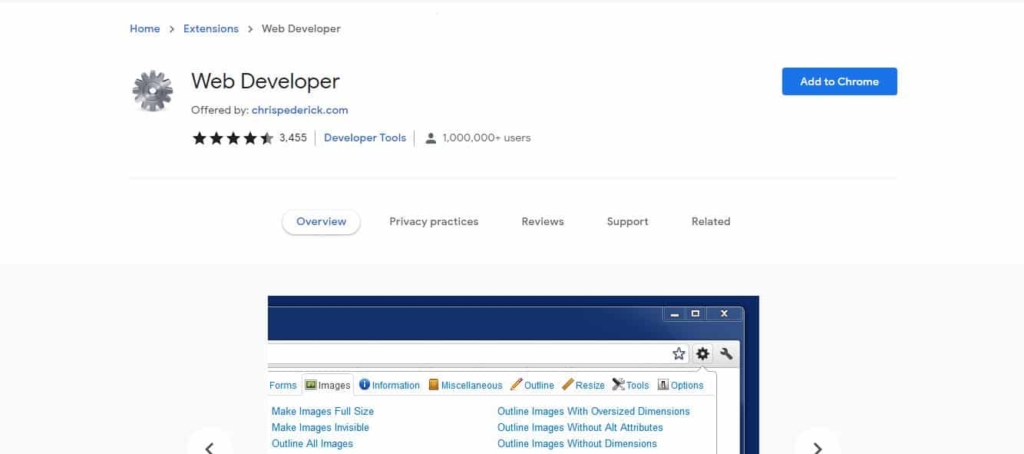 The Chrome extension web developer is a small gadget that sits in the corner of your browser. In addition, it can assist you in achieving your testing goals. You can also use these extensions in your usual testing to assess how well they operate. However, you could try to develop something valuable that will help you operate more efficiently. Furthermore, anytime you encounter anything exciting or compelling, tell your readers about it.
Summary
You might lose customers with an ineffective SEO site audit tool, If you do not understand the SEO tool dynamics, you may not be able to audit your website and check its performance.
You may choose an online marketing agency to put your business ahead of your competitors. Many competitors surround you in the market. But you have to create your identity. In such a case, you need expert assistance to adapt to every situation you face. To survive in the competitive market segment, you will require a Digital Marketing Agency.
In this article, you acknowledge 7 free SEO tools for website audit. All these strategies carry massive importance in their own ways, and they will add more value to your business. In addition, they will also uplift the growth of your business.
If you want to collect additional information about SEO tools and how to check website performance, you can contact the experts of the SkySeoTech team.
Solve your queries associated with Digital Marketing Strategies by taking suggestions from the SkySeoTech team. Our market experts will help you resolve all your problems. Kindly contact us on the websites given below.