OFF Page SEO Services in Delhi
There are two ways to do successful SEO, On-Page Optimization and Off-Page Optimization. These two ways play a vital role in running perfect SEO.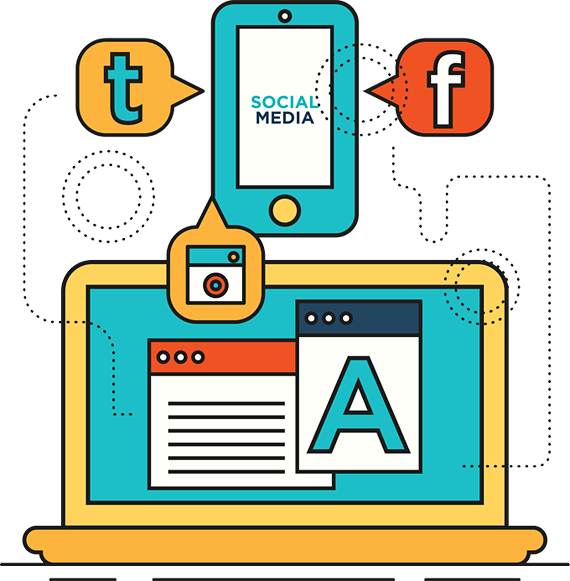 Off Page SEO Services : Organic Links Building
What is Off-Page Optimization in SEO?
Off-page optimization can be defined as the technique that helps the website and its pages improve its ranking on the search engine results page. Off-page optimization deals in link building for SEO which is something that works outside the boundaries of the web pages. Hence Off page SEO is a long and very time-consuming process. Basically, it includes getting backlinks to your webpage from the better authority sites, via Social media platforms and Social bookmarking. Basically, it works in the background to improve the search rankings of your website.
Why is Off-Page SEO Important?
On-page and Off-page methods of optimizations are like the wheels of a search engine if one stops working it will lead to failure in proper SEO. Some people ignore off-page optimization, but still expect quick results on their website. To make sure that a website ranks on a search engine, the balance needs to be maintained between both factors. Off-page SEO plays a vital role in the backend. A website cannot be ranked without proper off-page optimization. This is because of these major factors such as link-building, social media, blogging, etc. If any website needs references from a better authority website, it should be socially active and should be shared amongst the relevant communities of their niche. Hence, off-page optimization is essential for any website to rank.
What are The Best Off‑Page SEO Techniques?
Here is the list of some Off page SEO techniques. By applying these off-page SEO tactics, you can actually boost the ranking of your web page, and get traffic on your webpage
Link building –  It is the most famous way of doing off-page optimization. Links building can be defined as building external links with your website. The main aim of building links is to get as many links as you can to get a rank higher than your competitors.
The more backlinks you build for your website, the better the authority. 
Here are some of the Link building techniques:
Blog Directories – These are some directories that link the entry back to a website.
Forum Signatures – By commenting on forums, you will get a link back to your website as you can leave links in your signatures.
Comment Link – Just like in forum signatures, where you leave a link in your signature. Here you can comment on blogs to get a link back.
Article Directories – You can publish your article in the article directories, to get a backlink to your website. 
Link Exchange Schemes –  It is an interesting way to build links. Any person can reach the webmaster of any website to exchange your website link with him. It means you can exchange your link with others. The only thing you have to do is give him a link through your website in exchange for your link to his website.
Social Media – Here is another way of building links by engaging your website on social media platforms. A great way to attract traffic to your website. These links are generally No-Follow links, but this doesn't mean that these links do not have any value. By Mentioning your brand on social media platforms you will get a lot of traffic. By using this link-building method you will surely get growth in your website ranking on search engines.
Social Bookmarking –  This is really a great way to promote and attract huge traffic to your website. This can be done by promoting your blogs on famous platforms such as Reddit. 
Benefits of Off-Page SEO Services
Here are some benefits of off-page SEO services:
More rankings – With a successful and perfect strategy for using the techniques of "off-page" optimization, will help you to increase your website rankings in the SERPs, and to attract more traffic.
More exposure – This is the best part about Seo when you start getting ranking higher on SERPs, you get more clicks, more visits, more links, and more mentions on social media platforms.