Have you ever heard about Guerrilla Marketing and seen any examples of it? If not, so don't worry in this article we are going to tell you all about this marketing.
What is the first thing that comes to mind when you hear "guerrilla" You will immediately think of an animal gorilla? It is a huge, massive animal that will leave you stunned or even shocked.
Here's what you notice: the word "guerrilla" and, if I add the word "marketing" next to it it will make it seem like Guerrilla marketing.
Follow us to learn more about Guerrilla Marketing. This article will provide you with ideas and 2023 guerrilla marketing examples that can be used by small businesses.
What is Guerrilla Marketing?
Guerrilla Marketing is an unusual marketing strategy that uses unconventional techniques to generate publicity and increase brand awareness. It is designed to shock, surprise, and wow potential customers to gain publicity.
Guerrilla marketing was first popularized in 1984 by Jay Conrad Levinson. He wrote about simple and inexpensive strategies to make big profits.
It increases brand recognition without interfering with the audience, making it an unusual type of marketing.
Guerrilla marketing doesn't require you to spend a lot, but your true investment is your imagination and creativity to make a lasting impact on people's lives.
A well-planned guerrilla campaign can grab the attention of your audience and get them talking about it on social media to their families, friends, and coworkers.
You are familiar with the term "guerrilla marketing" so let's get into it. We will learn about the various types of guerrilla advertising and the companies behind them.
Different types of Guerrilla Marketing
Before we get to the examples and ideas of guerilla marketing let's first understand what types of Guerrilla Marketing are available to you to grow your audience. These are some of the types:
Outdoor Guerrilla Marketing
Outdoor Guerrilla Marketing is the addition of something new to urban environments, such as a removable statue or temporary art pieces on streets and lanes.
Indoor Guerrilla Marketing
Outdoor guerrilla marketing and indoor guerrilla marketing are identical. You'll be marketing indoors in places like train stations and college buildings.
Event Ambush Guerrilla Marketing
Ambush marketing is a way to take advantage of an event, such as a carnival or concert, to promote its product or service in a new and innovative manner without the consent of the event sponsors.
Experiential Guerrilla Marketing
This marketing strategy involves creating creative campaigns that demand customers' active participation. It allows the public to interact with your brand and engage with it.
Guerrilla Marketing: Elements
Guerrilla marketing is just like any other marketing tactic. There are some essential elements you should know before planning any guerrilla marketing campaign. These elements are:
1. Unique: Create unique content that is different from the rest. Create something original, creative, or unusual content that you can present to your audience in a way they will understand and appreciate.
2. Cost benefits: Use low-cost, unconventional tools to make something that is easier to share with others. Guerilla marketing ideas can be very cost-effective due to their emotional impact on users as well as the brand awareness they create.
3. Engagement: Guerilla marketing is heavily dependent on the creativity and talent of the people who have been given the task. You should create content that inspires people to interact with it emotionally. It is crucial to reach your audience effectively and get them involved in your campaign for it to be a success.
4. Clarity: Your message should be clear, concise, and funny. Your message should convey a clear message that will grab your audience's attention instantly. Your message must reach the audience quickly.
5. Timing: Timing is key as it allows you to surprise your audience at the right time. Your audience will be most surprised if you launch your campaign at the wrong time.
11 Top Guerrilla Marketing Strategies for Start-ups
Guerrilla marketing strategies can be more effective than traditional marketing strategies. These 11 most creative guerrilla marketing strategies you can use to take your company to the next level.
1. Billboard Advertising
This billboard advertising helps people remember the message easily. Billboard advertising should use the creative copy. The purpose of such advertising is to help people remember a brand when entering the purchase funnel.
2. Word-of-mouth
Word of mouth is the best form of marketing. It happens when people tell their friends, families, and colleagues about the product or service. However, this marketing is intended to influence the opinion of the user by customers who review the product.
3. Make Graffiti
Graffiti marketing is a creative way to grab people's attention. You can write or paint a message or creative drawing on city walls to draw their attention to your brand. This can be done in areas that are frequently visited by people.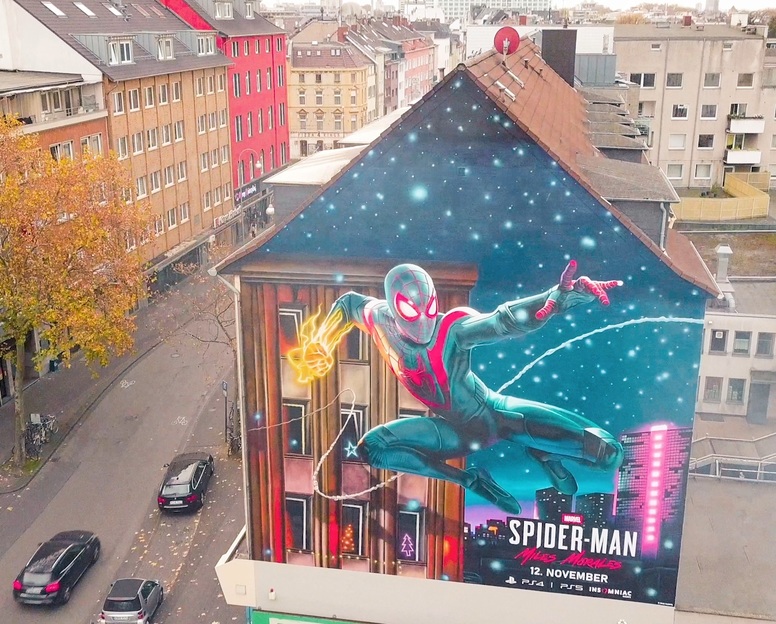 4. Creativity in sculpture
Public places with sculptures can help attract attention. People often take photos in public places. This can be a great way to capture the public's attention. People share and appreciate sculptures with unique designs. This can increase your customer base.
5. Treasure Hunts
The treasure hunt is another guerrilla marketing strategy that engages the audience. It is possible to create customized treasure hunts with high-quality clues and hidden items that can be posted online.
The treasure hunt rewards the winners with hints or rewards. This level will require the active participation of others.
6. QR codes
Smartphones have made communication easier and more efficient. QR codes can be used in many ways to promote your brand. You can use a QR code to link directly to your website, or any product you sell. Use QR codes to mark a prominent spot where people are likely to be walking by and to encourage them to open your message.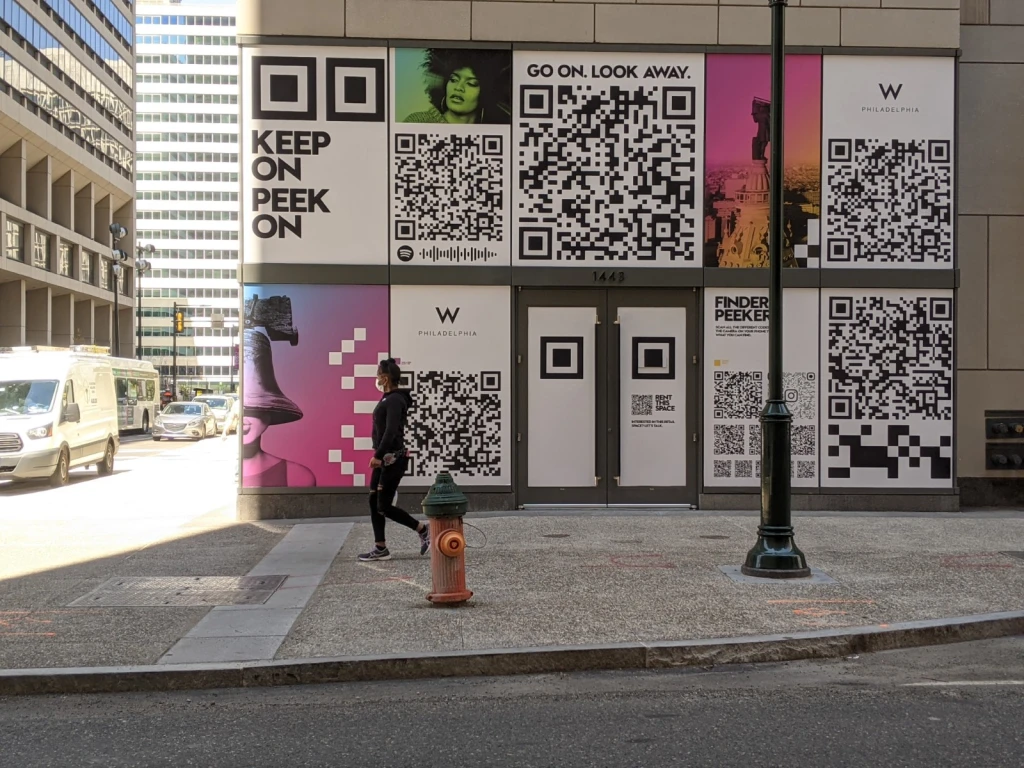 7. Stickers and posters
You can create a sticker or poster that addresses your target audience and send the right message. This will help you grab their attention. You just need to make sure there is a brand association in the message, and then send it to existing or new customers when engagement is high.
8. Unexpected flash mobs
Flash mobs are groups of people that gather in unexpected places to perform for the public. Any form of performance is possible, including song, dance, drama, and so on. You don't have to do it all yourself. Local students or colleges can help you organize the flash mob. Engage your audience with various props.
9. Merchandise
Although not as popular, Merchandise can be very effective. Merchandise is more likely to stay with the consumer for a longer time. Use merchandise that is consistent with your brand and helps you connect with consumers.
Many brands use key chains, custom bags, stickers, and t-shirts to increase brand awareness.
10. Vending Machines and Food Trucks
You could advertise your products using vending machines and food trucks to reach large audiences. You can also place vending machines at popular spots around your city or rent food trucks. This can help you attract more customers.
11. Street Art
Street marketing requires imagination and creativity. This is where people give their time, energy, and innovative thinking to commercial initiatives. Jay Conrad Levinson's 1984 publication Guerrilla Marketing first mentions street advertising.
Street marketing has evolved from the basic use of advertising in a city to the development and application of new methods. To plan and put together the right promotions, brand managers, graphic designers, creation architects, and others will collaborate.