When we say Search engine, we first think about Google. Google is a popular search engine for searching something about celebrities and high-profile individuals. We often get previews of their profiles similar to Knowledge Panels; these include public records, social media profiles, and interests. The most fascinating easiest and fastest way to gain your visibility in Google is by typing in the query "Add Me To Search". Recently, Google introduced the People card as a way for users to create, share, and advise their online presence using the People card.
Did you know anyone can view a preview of Google? Google made this possible through their "Add Me to Search" feature, allowing anyone to easily promote their business or personal profile within search results. It's informative, concise, and accurate.
This article will explain how to create a Google Search Card using the Add Me to Search feature.
What is Google's People Card or Add Me to Search?
This, Google People Cards or Add Me to Search are the same this is a new feature of Google. By creating your profile page, your exposure to Getting Found on Search Engines and social media will increase significantly – enabling more people to find you and learn about who you are as a person. This feature enables users to create digital profiles that they can use to showcase their abilities, interests, and experiences to potential employers, business partners, or clients.
People cards can be utilized by artists, businesspeople, decision-makers, and entrepreneurs as well as freelancers and job seekers who wish to boost their online visibility. You are free to add any additional information onto a people card, such as links to your website and social media accounts.
When searching for a person's name with the help of a People Google Search Card, you will find their name, occupation, and location displayed in a module. By tapping the card you can view its entirety.
Google People Cards: General Guidelines
Once your people card has been created, it must be kept up-to-date in order to appear in search results. Otherwise, Google may remove your card from display if there has been an extended period since its last update or confirmation.
You can edit the information in your people cards by going to Google Search Contributions or performing a search for "edit your people card."
NOTE: Sometimes it may take hours for your card to appear in search results – Google cannot guarantee that all cards will appear.
The more information you provide, the higher your chances are of having your card appear in search results. Have you ever used the Google Word Coach tool of google? If you want to improve your English vocabulary you should use this tool.
Create a Free "Add Me to Search" or Google People Card in Just 18 Steps!
Here are a few steps that help you to create a "Add Me To Search" on Google search:-
Step 1: Log into your Google Account and type "Add me to Search in Google" into The Search Bar.
Step 2: Select "Get Started"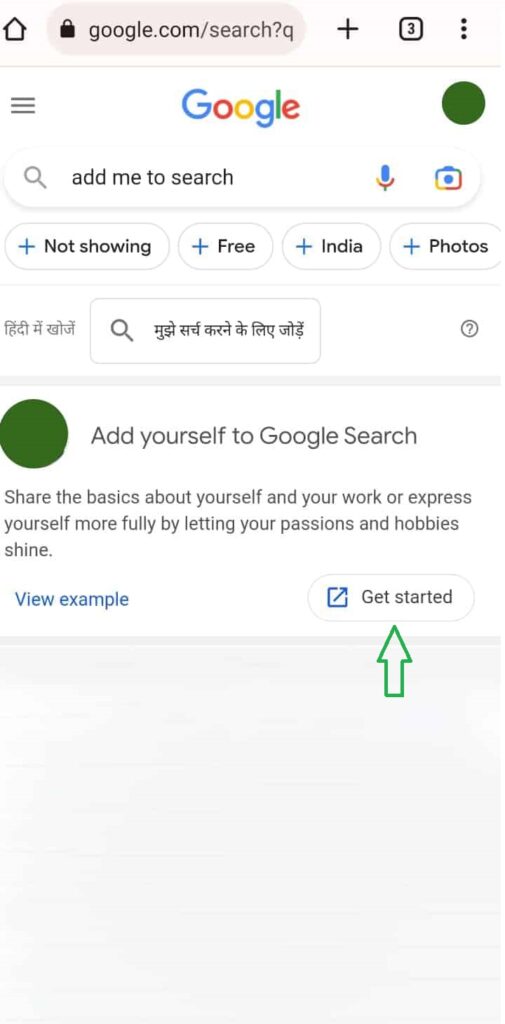 Step 3: Now it's time to select your profile picture!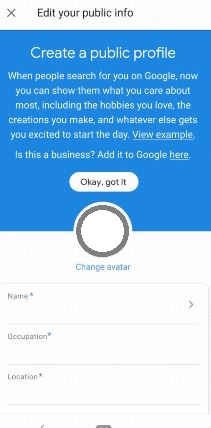 Step 4: Upload a Profile Photo of Yourself and Choose Your Mobile Device's Picture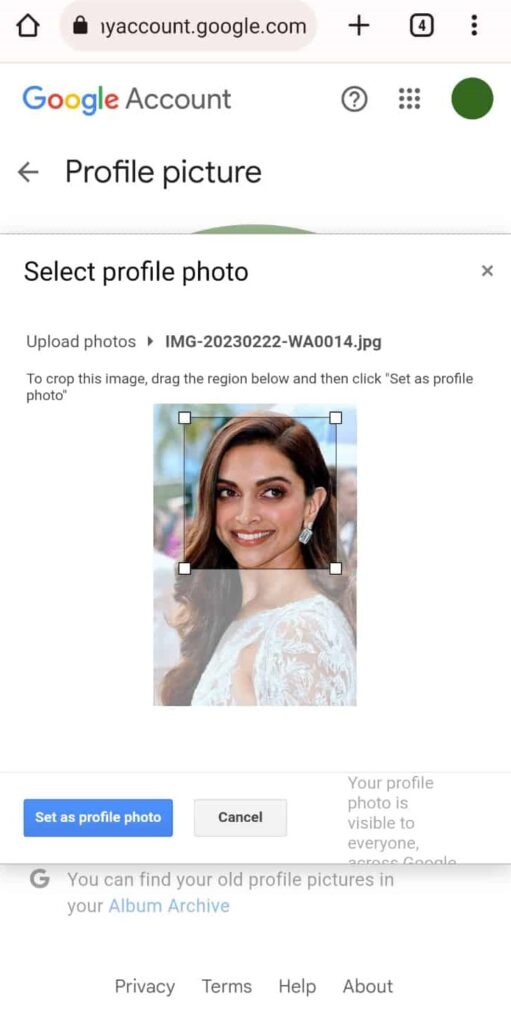 This step is essential for selecting a picture for your mobile device.
Step 5: Finally, click "Set as Profile Picture."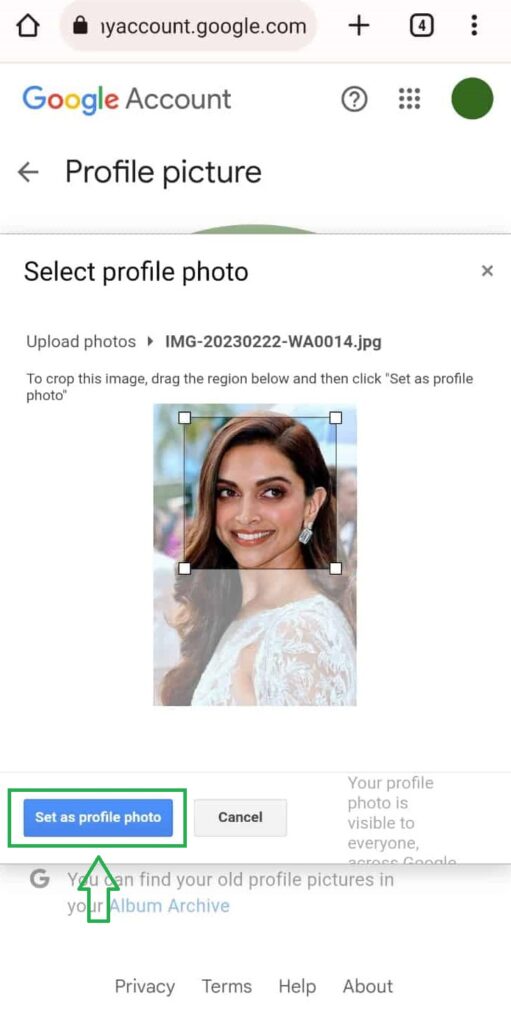 Step 6: Now you are on this page. This will allow you to begin filling out your personal information.
Step 7: Enter Your Current Location "Where you currently reside"
Step 8: Now it's time to write about yourself in detail.
Step 9: Choose Your Occupation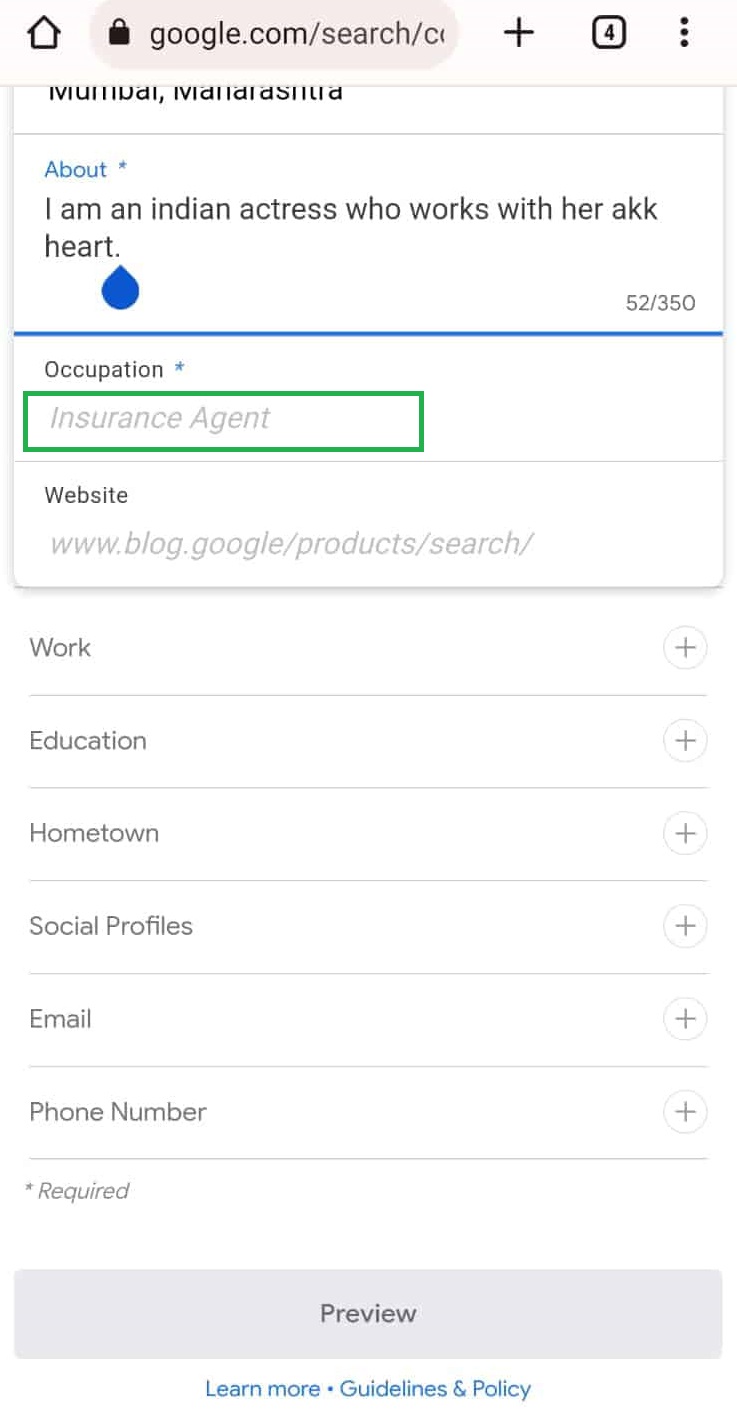 Step 10: Now, enter Your Job Details.
Step 11: Once you have submitted the Work Details, enter your Education Details.
Step 12: Provide Your Hometown Information
Step 13: Establish Your Social Profiles. This option enables you to add links to Instagram, Twitter, and LinkedIn accounts.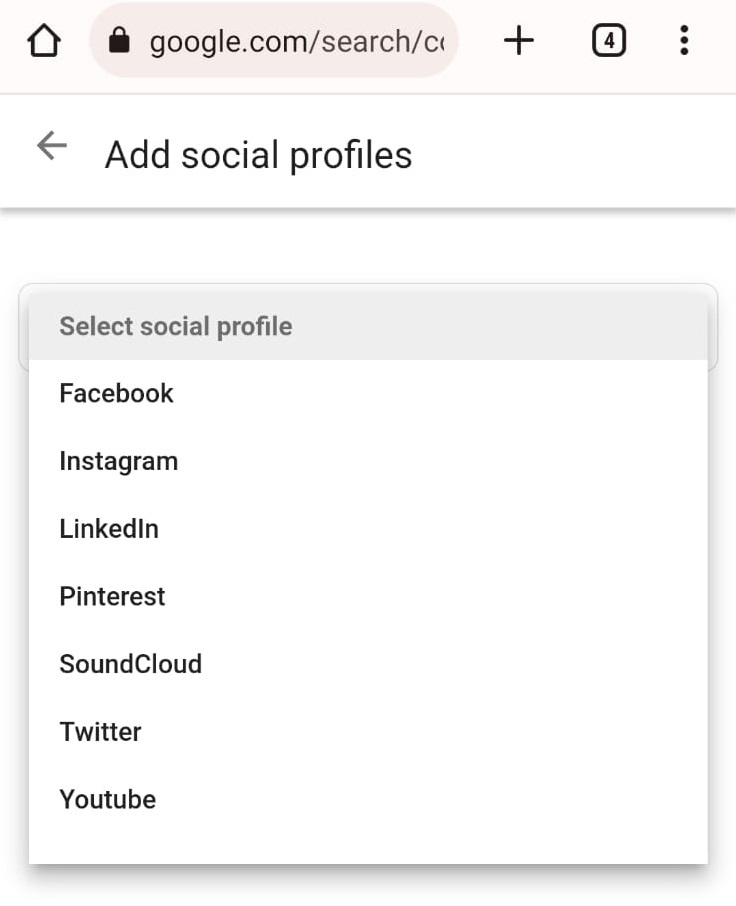 Step 14: It is Time to Add Each Social Media Platform to Display on Google's People Card
Step 15: Enter Your Phone Number.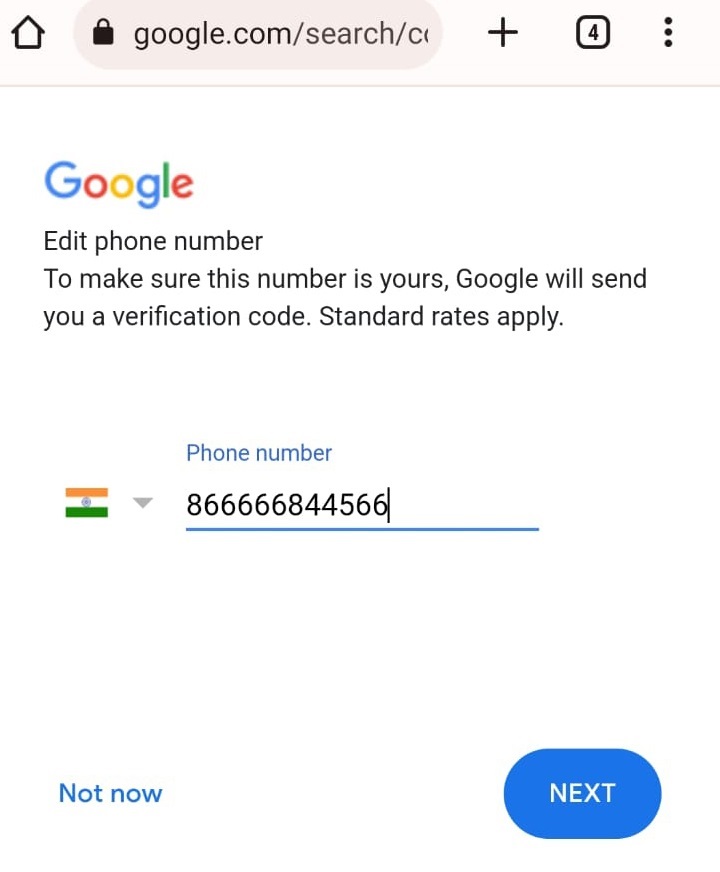 Note: Make sure you have entered a valid phone number as you will receive a verification code on the phone number you entered.
Step 16: After saving, you can check the preview by clicking the Preview Button.
Step 17: Once you have reviewed the preview, you can save and publish your card on Google.
Step 18: Congratulations! Your virtual business card is now complete!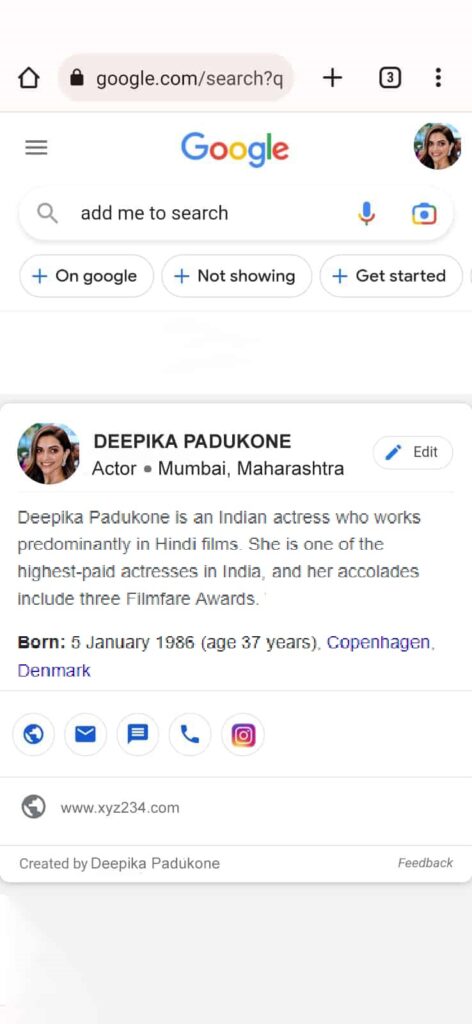 This profile is a dummy created by our author. Some information may be incorrect.
How to Edit a Google People Card in Just 3 Easy Steps?
Now, we have discussed how we can edit our Google People Card in just a few minutes:-
Step 1: The Edit Button can be found at the top of your card Click the Edit Button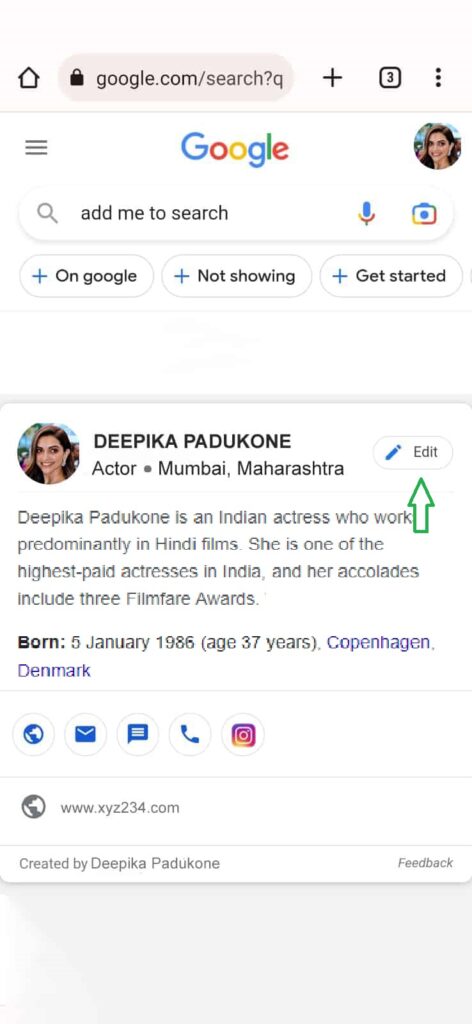 Step 2: Once you click the Edit link, you will be taken to the Edit Page. Here, you have full control over editing as much information as needed.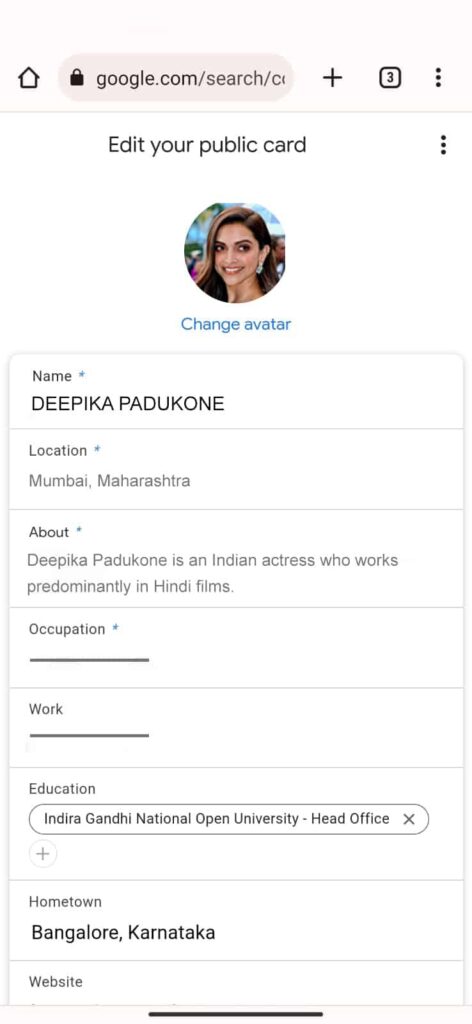 Step 3: After making your changes, click the Save button. Your modifications will now be saved.
Google People Card: How to Remove Phone Numbers and Email Information?
We have learned how we can create our "Add Me To Search" and also got an understand about how it is to be edited. But it is important that after creating Google People Card, we should remove phone number and email information. Here are the steps that help you regarding google people card:-
Step 1: Add Me Search on Google; you will find an Edit Button at the Top of the Card.
Step 2: Click the Get Edit Button.
Step 3: Once you click on it, you will be taken to an Edit Page where the phone number and email address can be altered.
Step 4: Once you have made all necessary modifications, click the Save button. Your changes will be stored permanently.
Google People Card: How to Permanently Eliminate From Search Results?
Knowing about google people card, all want to make their "Add Me To Search", But if in the coming time you want to remove your "Add Me To Search". Then these steps is for you that help you permanently eliminate from search results:-
Step 1: Add yourself as a contact on Google; you will then find an Edit Button at the top right of your card.
Step 2: Click the Finish Button after hitting Preview on the Edit Page to complete editing.
Step 3: Scroll to the bottom where you will see a command: Remove My Search Card.
Step 4: Once you click the button, a pop-up window such as "Remove Search From Google" will appear.
Step 5: You have two choices for deleting or canceling your Google People Card: use the Delete Button to permanently remove it, or click Cancel to reverse its effects.
Top 7 Benefits of Add Me to Search or Google People Card
These are the 7 benefits of Google People Card, you must know about:-
1. Online Visiting Card
Virtual visiting cards can be created just like physical ones, offering convenience in everyday life. As more businesses and professions transition online, your industry should too – make sure you are one step ahead!
2. Visibility is Free
When you build a website you have to pay some amount for this. However, with Google People's Card, you don't pay anything – they do it all for free! With their card, there are no costs whatsoever for you.
3. Build Your Personal Brand
To make your people card more eye-catching, add a profile photo and cover photo. Furthermore, adding profiles will further spruce up the presentation of all pertinent information you have available. Finally, include a link or URL to your blog so everyone is aware of all pertinent details.
4. Increases Traffic
Google add-me features can drive new website visitors and increase your brand's visibility.
5. Promoting Common Identity
Add Me provides small business owners, entrepreneurs, and business professionals the chance to connect with people searching for services or personal information. Through Add Me, these searches will become rewarding experiences.
6. Establish Connections Easily
Make sure your contact information is up to date and accurate, making it simpler for people to locate you. People searching for someone like you will be able to quickly discover any updates to your details if necessary.
7. Google: Feed the Right Information
What do you do for a living and what are you currently up to? Instead of spending too much time explaining, just send them the link and let them know who you are.
Why is my "Add Me to Search" Not Working?
Unfortunately, some are reporting an issue with Add Me to Search Not Displaying. To fix this problem, you will need a mobile browser, the Google Search app, and an active Google Account; additionally, Web Activity and App Activity must be turned on as well. Open either app and search for "add me to search", alternatively open Chrome browser and search for "add me to find", if the Google App does not work correctly. Clear cache and data from both applications first before trying again later if desired.
A personal Google account is necessary, with English as the language of choice. Unfortunately, many users have reported experiencing issues with Add Me to Google Not Working and have requested a solution. Add Me to Search feature is only available in India.
FAQs Related To Add Me To Search
Here are some queries regarding Add Me to Search that are asked by many users.
Why is Add Me to Search Important?
Before making any decision, you must evaluate yourself and decide if this is the best course of action for you. Especially if you plan on being an influencer or entrepreneur or have a profession that requires others to know about your services. Add Me to Search can be invaluable in this case!
Can I create a Google People Card to enhance my reputation?
To provide quality service to clients or customers, it is essential to establish a good reputation. Google People Card acts as both a visiting card and a business card, enabling people to identify you when they search for your name on Google and view detailed information about you.