Before identifying the Top five Google Algorithms Updates and its impacts, understand what Google algorithm is? A complex and critical system that authorizes Google to identify, return, and rank the more relevant web pages for a specific search made by a user. In addition, the whole ranking system comprises various algorithms considering numerous elements like usability, quality, and relevancy of the page.
How does it work?
Google understands the relevancy of user search to return relevant outcomes. It also understands the search intent behind user queries, word meaning, and the requirement of the freshness of content. Furthermore, the top five Google Algorithms Updates help Google complete its task effectively.
Moreover, Google Algorithms Updates mainly use to provide the best search results for a user. Google uses numerous algorithms updates to provide the best search outcomes for users' queries. In addition, Google checks the rank of pages delivered after completing the task. In this modern era, users want a quick response to their queries, for which they prefer Google. And so, Google is constantly making changes in Algorithms to become more frequent.
What are the Top five Google Algorithm Updates?
There are Top Five Google Algorithms updates are, such as Panda, Penguin, Page Layout, Hummingbird, and Rank Brain.
Panda Google Algorithms Updates
One of the top five Google Algorithms updates is Panda update. It was launched in 2011 to tackle thin content websites. In addition, it mainly focuses on low-quality pages, duplicate content, keyword stuffing, and thin content. Panda update was introduced to minimize the low-quality data as, during 2009, the low-quality became the search results part. In this Google algorithm, the quality parameter depends on the rating given by internet users. Thus, this Google Algorithm eradicates the low-quality content and fosters user-friendly and prominent quality pages.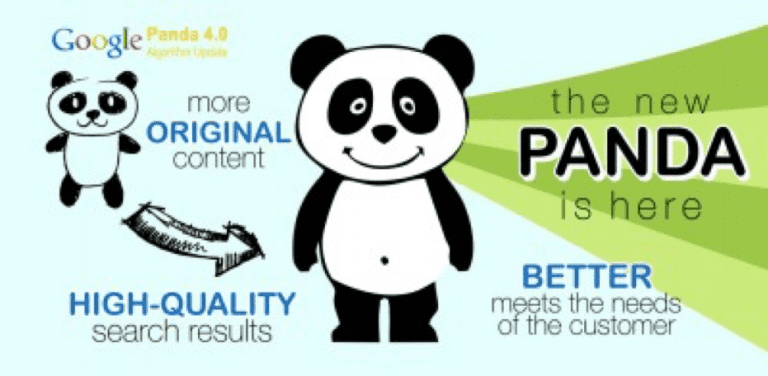 But how does it works? The Panda Algorithm update set a "quality score" for web page ranking. However, when this update came into the market, its impact was mild, but in 2016 it dominated the whole Google Algorithm. Both panda recoveries and penalties occur quickly, and it has become a more frequent ranking factor. However, you can create pages and avoid the potential penalty of keyword stuffing. The content editor will analyse your competitors' top pages and offer SEO suggestions that can rank high on Google Algorithms.
Penguin Google Algorithms updates
Penguin update was primarily introduced in 2012 to identify any manipulative links available on a website. Those links can be spam, over-optimized, low-quality, and irrelevant. However, it fosters high-quality data in search results and ignores spam and low-quality content. In addition, the penguin update is an extension of the panda update that works on minimizing the effects of the black hat method. Marketers widely use the black hat SEO to promote low-quality content in SERPs.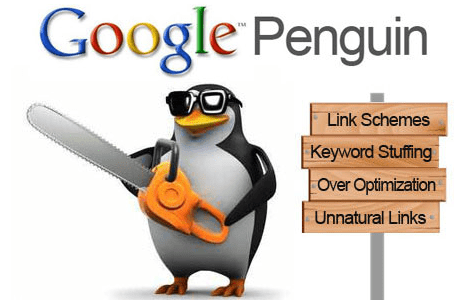 Furthermore, the major task of this update is to display genuine, relevant, and result websites. In addition, it down-rank sites that are backlinks look abnormal. However, to ignore the impacts of this update, run regular audits with a backlink checker, and measure your profile links.
Page layout update
The arrangement of images, objects, and text on a web page is a page layout. This Google Algorithm was launched in 2012 to analyse sites that contain excess ads. In addition, this update is directly linked to the user experience. And so, it involves business principles and values to attain a particular communication target. The primary visible section is known as above-the-fold content when a page loads. A website page can be too long or short, and it cannot justify that the part is taking long to load. However, this fold is imaginary because every screen size is different. So, it cannot say which content part is above the fold section.
Furthermore, devices are crawled by different mobile bots and smartphone bots. So, your smartphone version will be the main reason to judge the above-the-fold content. Moreover, on websites where ads force users to view their content, only 1% of the total sites are influenced.
Hummingbird algorithm update
This update came in light to improve understanding and interpretation of Google search queries. It is a shift from actual keywords to the content topic. The Hummingbird algorithm was launched in 2013 to represent the query present on the internet, perhaps not mean similar. This update mainly concentrates on the searcher's intention of searching for anything. So, this update is essential as it corrects grammar mistakes that occur during typing.
Furthermore, it assists Google in better interpreting search queries and offering better results to users. However, keywords are still an essential factor in searching, but hummingbird makes it possible for websites to rank on result outcomes even when the searcher did not put correct keywords in the search column. But how this becomes possible for Google to rank a page or website with incorrect keywords? So, it acquires through natural language processing based on synonyms, co-occurring terms, and latent semantic indexing. How can websites attain this? You must focus on the concept behind the keyword and increase your keyword research.
RankBrain algorithm update
It is a machine-learning element of Hummingbird update that mainly focuses on offering relevant search outcomes. In addition, RankBrain was launched in 2015 to let Google understand the actual meaning behind any query. With the help of this update, Google is able to serve the best matching search outcomes in response to the search. According to Google, RankBrain is its third most essential ranking factor that assists in offering the best search outcomes. In addition, this update is accountable for customizing a user's search outcome.

Most importantly, Google analyses all ways and goes beyond an individual's search query and considers large context such as search history, implied words, and synonyms. However, Google never revealed the working pattern of RankBrain publically. But 15% of the search queries on Google are unique, and RankBrain helps Google identify these queries.
These are the Top five Google Algorithms updates that launched over time that impact SEO works. Every board core algorithm update generally leads to various discussions and speculations on SEO groups. In addition, to track your SERP history, you must work on a rank tracker.
What to do when hit by Top Five Google Algorithms Updates
Don't take tension if your website is harshly hit by any of the top five Google Algorithm updates. There are numerous ways by which you can stay updated with Google's consistent changes. Some ways that you can follow
Rely on trusted sources
First thing, you should never trust any forum saying "expert" or "100% verified" as these are flashy things. In addition, if you find any of these websites, just avoid contacting them. However, you should wait until trusted publications or experts like Moz or search engine journals analyze your website.
Improve
When you find any issue within your website, you panic and try to resolve issues. So, in such a case, you should check what you have done wrong within your website which causes this issue. In addition, when you find a problem with your drop-in ranking, you should fix it. And so, if not, then try to work on your SEO strategy. Moreover, work over quality content and not quantity content.
Be patient
What else can you do if you do not even know if your website has an issue? You can only do anything when you identify the exact problems causing a drop-down in your website ranking. In addition, you can only wait and should be patient till the next Google update. Google updates algorithms over time to improve content quality on the internet. Furthermore, rushing in immediate fixes may cause more harm to your website.
Ensure you need a fix
So, when you cannot do anything about your website issue, ensure to do nothing with it. But why so? Because if you immediately take a step to resolve your website issue, you may come into Google algorithms updates eyes. So, keep in mind do nothing is best sometimes. And when you hit hard by Google Algorithms Updates, you should wait till updates slightly improve after some time. This will automatically fix your website issue.
Summary
Now you know the top five Google Algorithms Updates, and you can identify issues within your website. However, you might lose your customers with inappropriate marketing strategies. So, you should choose a digital marketing agency to put your business ahead of your competitors. Many competitors surround you in the market. But you have to create your own identity. In such a case, you need expert assistance to adapt to every situation you face. To survive in the competitive market segment, you will require a Digital Marketing Agency.
Moreover, it will also uplift the growth of your business. If you want to collect extra information about the top five Google Algorithms Updates, you can contact the experts of the SkySeoTech team.
Solve your queries associated with Digital Marketing Strategies by taking suggestions from the SkySeoTech team. Our market experts will help you resolve all your problems. Kindly contact us on the websites given below.